Grenfell


A British heritage brand re-crafted for a global digital audience. With the Made in England mark as its calling card, Grenfell is a heritage outerwear brand which has manufactured its luxury menswear in a factory in East London since 1923. The Barn was hired to repackage the brand offering for a new age of retail, whilst staying true to the brand's dyed-in-the-wool values.


Business strategy, Branding, Graphic design, E-commerce, Digital Marketing, Shopify.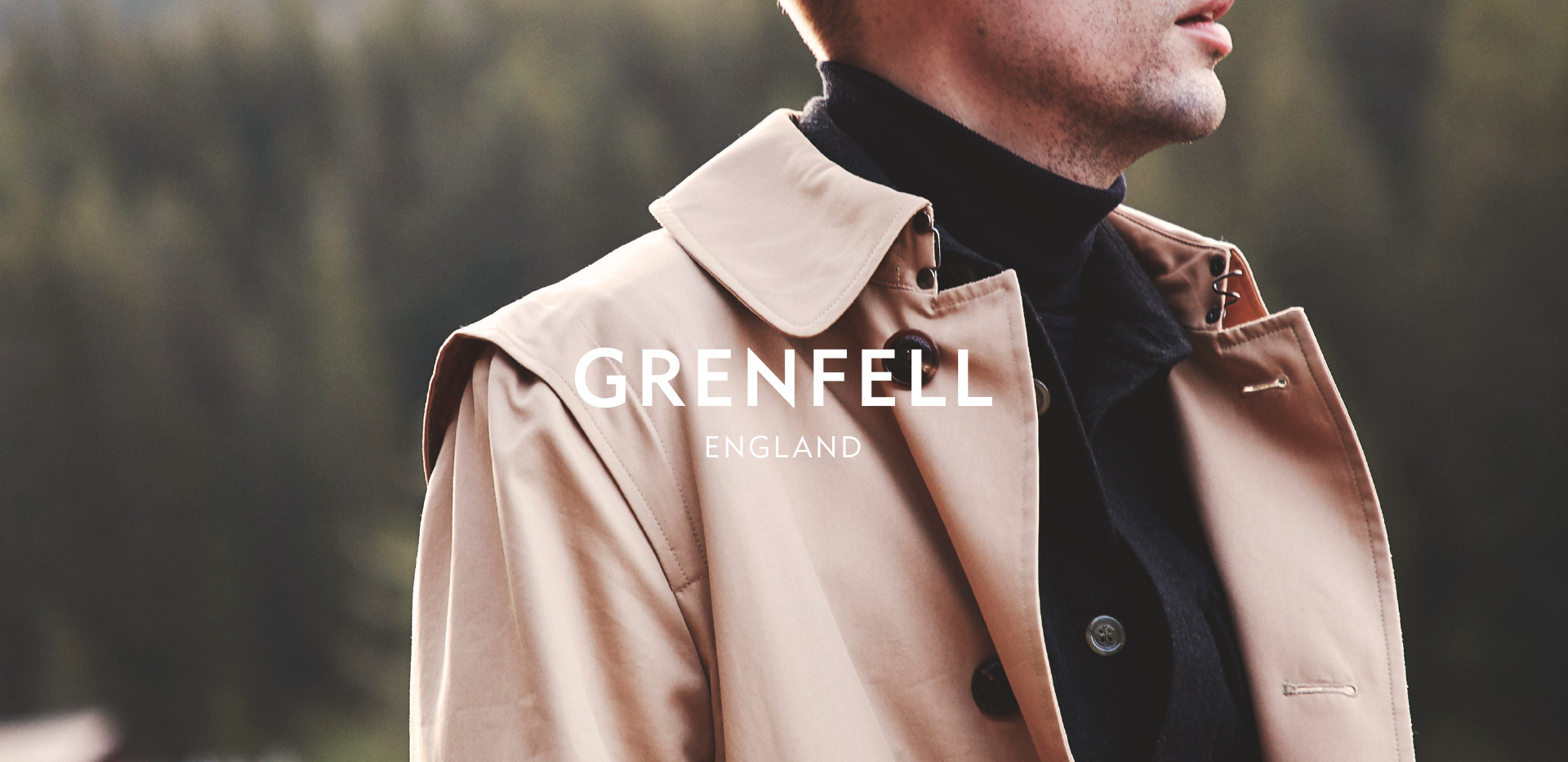 A crisp new graphic identity

From the remarkable history of the brand we clarified the values relevant to the modern shopper: style, substance and usefulness. We created a website for the modern urban explorer, with a graphic refresh and layout to showcase the collections in a fresh new way.

Made in England, priced for the world

Grenfell was poised for international expansion so we helped them along the way by introducing regional pricing and duty calculation into the checkout experience to optimise for international sales.

The Barn is a strategic, creative and production agency working with ambitious businesses within the fashion, luxury and lifestyle industries. We are a team of thinkers, makers and doers who springboard your brand.

Branding and design.
Ecommerce and Shopify development.
Content creation.


London


31 Charlotte Road,
London, United Kingdom
EC2A 3PB

+44 (0)207 183 6967
london@thebarn.agency
Montreal


100-2360 rue Duvernay
Montreal, Canada
H3J 2X1

+1 514 909 5145
montreal@thebarn.agency




© 2019 The Barn Agency